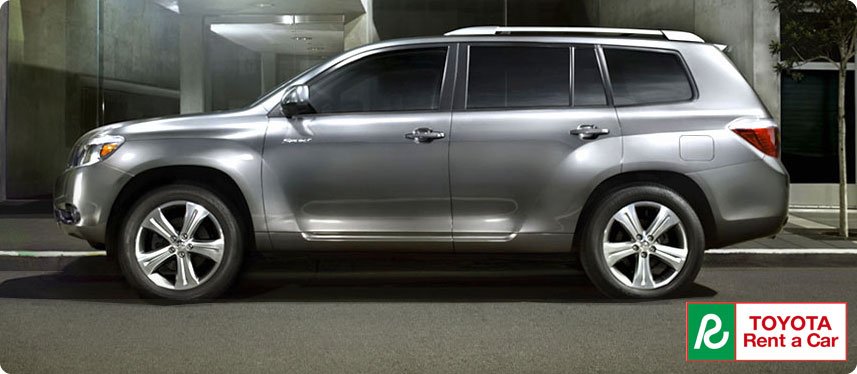 Toyota Rent-A-Car: Frequently Asked Questions
Toyota Rent-A-Car, applicable strictly through Toyota dealers, delivers temporary transportation to customers seeking an immediate commuting alternative. While the reasons for your alternative transportation requests may vary, our commitment to providing Toyota rental cars that exceed expectations remain the same. You may need a rental vehicle for something simple as a daily loaner while your vehicle is being serviced, or for a situational test drive that grants you more time to experience a specific model. Maybe your outside work requires a vehicle for your travel requirements, or a recent car accident you've been in has your personal vehicle down and out for the moment. Regardless of what the circumstances are, we're proud to provide the same signature Toyota models you're used to in order to assist with whatever bind you're faced with.
Below, you will discover a variety of frequently asked questions the team here at Cecil Atkission Toyota often address with the Toyota Rent-A-Car shoppers who pay us a visit. For one-on-one consultations on these topics and even more answers to the questions you don't find on this page, please give us a call or stop down to our dealership in Orange, TX for further advisement.
What separates Toyota Rent-A-Car from the competition?
Toyota Rent-A-Car holds several distinctions from some of the other rental companies you may come across. You will find that the normal customer services we provide extend to the rental division of our company, while access to some of the most up to date Toyota models you can think of are another distinct aspect that sets us apart.
How do Toyota Rent-A-Car rates stack up to competitor offers?
Since we own the Toyota model you rent and this program is included in our services, you can expect access to top-notch competitive rates that you will find very satisfactory. Interested in getting a specific quote on a car rate? Don't hesitate to give us a call today.
What are the car rental location return requirements?
Vehicles that have been rented here at Cecil Atkission Toyota are required to return to our lot here in Orange, TX upon completion of the use agreement. We appreciate your understanding on this matter.
What Toyota vehicles are available to rent?
All types of model years and makes are considerations for alternative transportation right here on our lot. If you have interest in attaining a specific model and want to check on availability, please call us or stop in accordingly.
Is the vehicle I rent available for purchase?
The vast majority of the Toyota rental models we feature do go up for sale. Once their required four-month service period is fulfilled, you have complete access to purchase them. Please give us a call for more information.
What are the geographical limitations for the vehicle I rent from Toyota Rent-A-Car?
The confines of the continental United States, along with Alaska and Canada, fall within the geographical requirements of the Toyota Rent-A-Car program. Mexico does not earn this same distinction, as our rental vehicles don't hold coverage there.
What are the Toyota Rent-A-Car Age requirements?
To operate a Toyota rental car, you have to be 21 years or older. If you're seeking more details on age limitations and the rules that apply, please give us a call today.
What other restrictions may apply?
Three different major requirements are necessary to rent a Toyota vehicle here at Cecil Atkission Toyota and must be presented upon arrival. These include:
Valid Driver's License
Major Credit Card with Name Verification
Fully Covered Insurance (Proof)