Reward Yourself with the Toyota Visa Rewards Program at Cecil Atkission Toyota
You know the feeling. Whether you just picked your Toyota up at the shop after some regular maintenance work, or just clicked submit on a genuine Toyota parts or accessories order for your car, you can't help but crack a smile at the thought of getting your vehicle the best materials it needs to succeed and clearing the way for a bright future. Need another reason for a smile to light up across your face? The Toyota Rewards Visa program here at Cecil Atkission Toyota certainly can deliver some additional jubilance to your day.
What is the Toyota Rewards Visa Program?
Scheduling a service or ordering parts and accessories already serve a great fundamental purpose, as they're helping to keep your vehicle at the very top of its game. But what if we told you there could be another extremely helpful benefit building in the background each and every time you decide to invest in these avenues? With the Toyota Rewards Visa Program, you can succeed in enhancing the routine Toyota car shopping you partake in, backed with a Toyota Visa that earns redeemable points every time you decide to slide it through the card reader. These redeemable points can then be applied to many of the spruce-ups you already are handling, giving you even more incentive to stay up on maintenance, part and accessory installations. They can even be applied towards an eligible vehicle purchase or lease in the future, something you will be glad you took advantage of when standing with a new set of keys in your hand.
How does my Toyota Visa Rewards Card Work?
The dollars you spend with the Toyota Rewards Visa all are serving an outside purpose. Using your Visa at an outside accepting vendor, perhaps your local Starbucks or a restaurant, gets you a point for every dollar spent. When you use this Visa here at Cecil Atkission Toyota specifically, perhaps for a quick oil change or tire rotation, you get five points for every dollar spent. It goes beyond just points, however, as you can get 3.99% intro A.P.R. on all purchases for the first six months that you're using the card.
The hard work you put in to maintain the integrity and spirit of the Toyota you drive should be celebrated, not glossed over. The Toyota Visa Rewards Program here at Cecil Atkission Toyota is a major step in that process, one you certainly should consider right here in Orange, TX. Applications aren't difficult to fill out, so take a few minutes of your time to do so today. We can be reached at 888-230-7114 for questions.
PROGRAM BENEFITS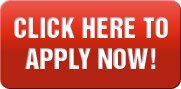 With the Toyota Rewards Visa you get:
3.99% Intro APR on all purchases for the first six months.[1]
5 Points for every $1 spent at participating Toyota dealerships.[2]
1 Point for every $1 spent everywhere else that Visa is accepted.
Legal Disclaimers
*Upon account opening, your APR will be dependent on your credit history.
**The Delinquency APR will apply to all balances in the event the Account is 60 days past due once or 30 days past due twice in any twelve-month period. ***The Prime Rate used to determine your APR is a variable rate that is adjusted monthly based on the highest Prime Rate published in the "Money Rates" column of the Midwest Edition of The Wall Street Journal in the last 90 days. [1] The 3.99% introductory APR applies to Purchases and 8.99% introductory APR applies to Balance Transfers as defined in the Cardmember Agreement and are valid for the first six billing cycles. The introductory APRs will end early and increase to the APRs for Purchases and Balance Transfers if your Account is over the limit or closed, or to a Delinquency Rate APR if your Account is delinquent as further described above and in the Cardmember Agreement. We apply payments to balances with lower APRs first. Any Purchase or Balance transfer made during the promotional period that remain unpaid at the time the period
terminates, will accrue finance charges at the APR for Purchases or Balance Transfers otherwise applicable under your Cardmember Agreement. [2] Please contact your participating Toyota dealership for information regarding restrictions your dealer may impose on the use of credit cards related to vehicle purchases or leases. Points can not be redeemed for cash. Redemption only available at participating Toyota dealerships in the continental U.S. and Alaska.